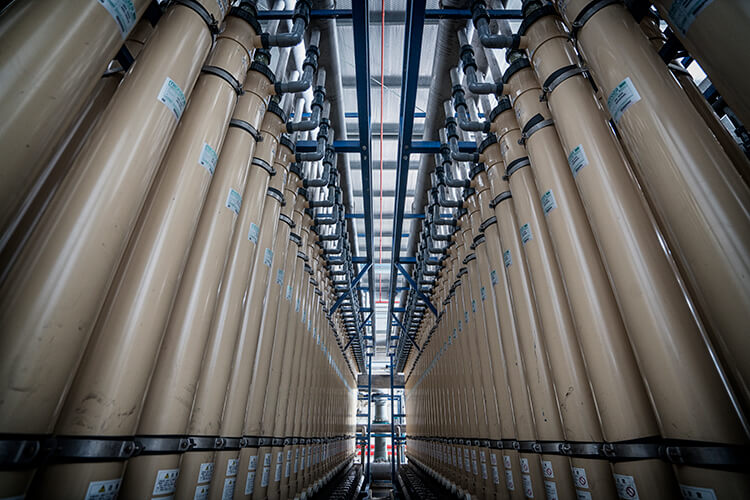 Business: 148,000m3/day NEWater concession
Customer: PUB, Singapore's national water agency
Contract Terms: 20 years till 2027
Operations & Maintenance Operator: Keppel Seghers
---
Keppel Seghers Ulu Pandan NEWater Plant is the second largest and the fourth NEWater plant in Singapore. In 2005, Keppel Seghers was awarded the contract to design, build, own and operate the plant under the PUB's Public-Private-Partnership initiative, so as to meet demand from the industrial and commercial sectors in the western and central regions of Singapore.
When it commenced commercial operations in March 2007, Keppel Seghers Ulu Pandan NEWater Plant was the largest NEWater plant in Singapore. With the capacity to produce 148,000 m3 of NEWater daily, the plant also features modular design, space saving measures and energy saving features that lower operating costs.
The plant features a solar photovoltaic system on its rooftops, which helps lower the carbon footprint of the plant and contributes to the national effort to reduce dependency on non-renewable sources of energy. In 2019, the plant generated close to 1.2 GWh of renewable energy, equivalent to the total energy consumption of approximately 250 four-room households annually.