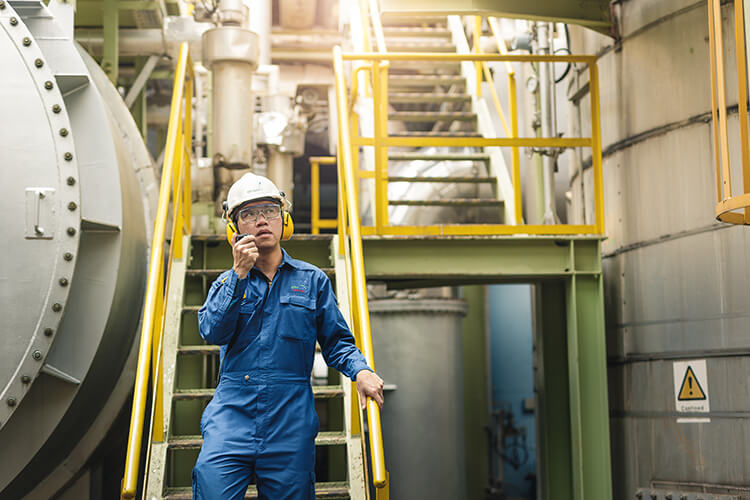 Business: Sole producer and retailer of piped town gas, and green energy solutions provider
Customer: Over 870,000 residential, commercial and industrial customers
---
With a long heritage of 160 years as Singapore's sole provider of piped town gas, City Gas has transformed into City Energy to provide innovative green energy solutions that meet the needs of a growing city. City Energy produces and distributes piped town gas safely and reliably to more than 870,000 residents, commercial and industrial customers islandwide, while offering low-carbon, IoT-enabled home solutions and electric vehicle charging services through City Energy Life and City Energy Go. To reduce carbon emissions, City Energy is also exploring green hydrogen as part of town gas production.
City Energy's facility in Singapore, Senoko Gasworks, has a production capacity of 1.6 million m3 per day. As the only facility producing town gas in Singapore, Senoko Gasworks generates town gas using three continuous reforming plants and five cyclic reforming plants, each with a production capacity of 200,000 m3 per day. The plants are equipped to use both natural gas and light virgin naphtha as feedstock. The town gas produced can either be stored in two spherical gasholders or sent out through the distribution network to customers. Every day, gas production is monitored, controlled and directed 24 hours a day from a central control room. At the heart of the central control room is a fully automated distribution control system. The computerised distribution control system enables the experienced plant controllers to operate, monitor and oversee the gas production and ancillary plant.
For more information on City Energy, please visit their website at www.cityenergy.com.sg.