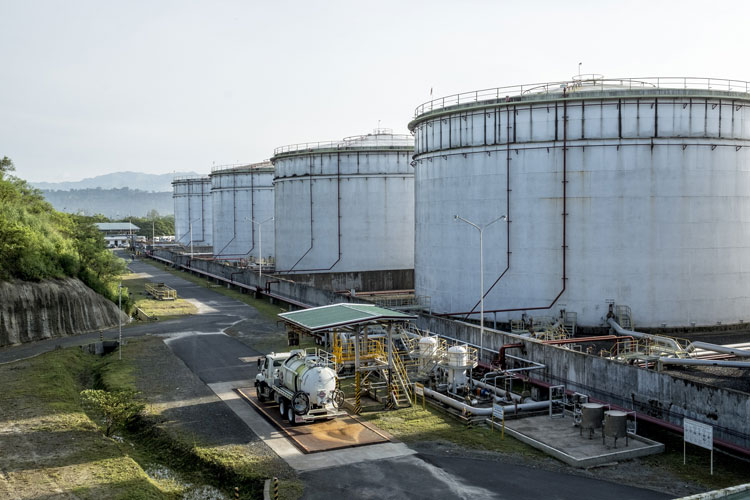 Business: The largest petroleum products import storage facility in the Philippines, located in Subic Bay Freeport Zone
Customer: Blue-chip customers
---
Philippine Coastal is the largest petroleum products import storage facility in the Philippines, which comprises three tank farms and one marine terminal area, with a combined land size of approximately 150 hectares.
Strategically located in the Subic Bay Freeport Zone, Philippine Coastal is well placed to capture demand from Metro Manila, as well as Central and North Luzon, which account for more than half of oil product demand in the Philippines. The Subic Bay Freeport Zone is a tax-friendly zone that is easily accessible by major oil refiners located in North and Southeast Asia via specialised vessels. The surrounding area has deep draft levels that is conducive to facilitate berthing of specialised vessels. The Subic Bay Freeport Zone is also naturally sheltered from typhoons, which provides Philippine Coastal's clients with year-round access.
A large majority of customers are on "take-or-pay" contracts, which significantly reduces Philippine Coastal exposure to petroleum price and volume risks.